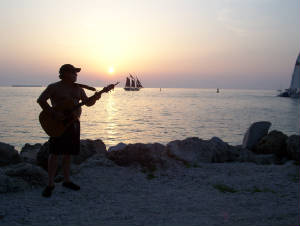 Fort Zachary Taylor Beach Key West at Sunset!
The Bay Dreamers are husband and wife team Herb and Kim Semones! The Duo was named after our 1976 Catalina 30' Sailboat "Bay Dreams" In our off time we spend as much time as possible in Herb's birthplace, Key West, Florida! We were married on the Island in 1993. As an official and honorary member of the Conch Republic we have participated in the Conch Republic Independence Re-enactment Battle aboard several different sailing vessels under our own command and aboard the Schooner "Western Union" under the command of Rear Admiral Finbar Gittleman himself! The Bay Dreamers were formed as a way to make some money doing what we love playing music and making people happy! After attending the Key west Songwriter's Festival in 2009 a spark was re-united with Herb's love of songwriting! Writing daily is becoming a huge part of my life! I have always written songs but, just recently started taking it more seriously as a viable career option! We would eventually like to migrate to the Keys in the winter and play regionally in the summer! This is our grand retirement plan!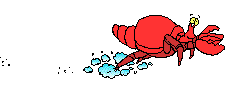 Webcams in Paradise!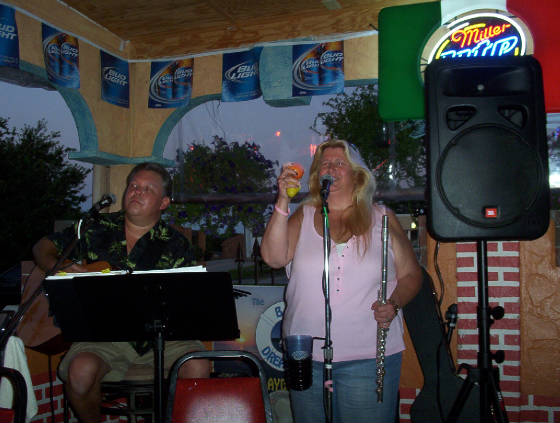 Casa Fiesta 7-13-09!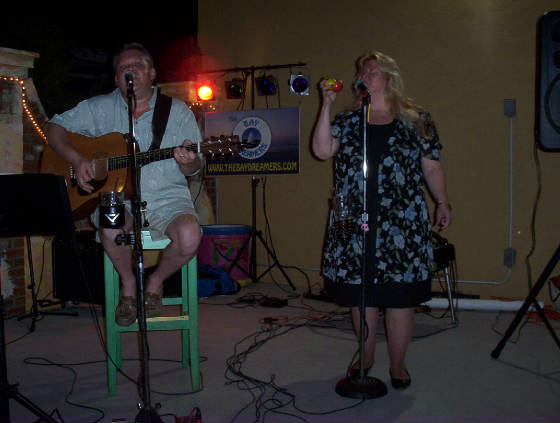 Miguel's 4-25-09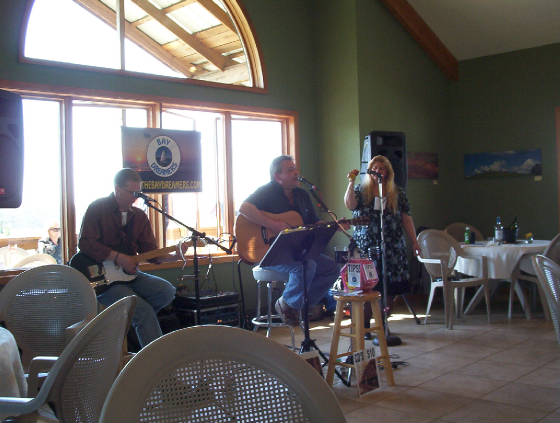 Lover's Leap Winery 3-21-09!
9-19-2008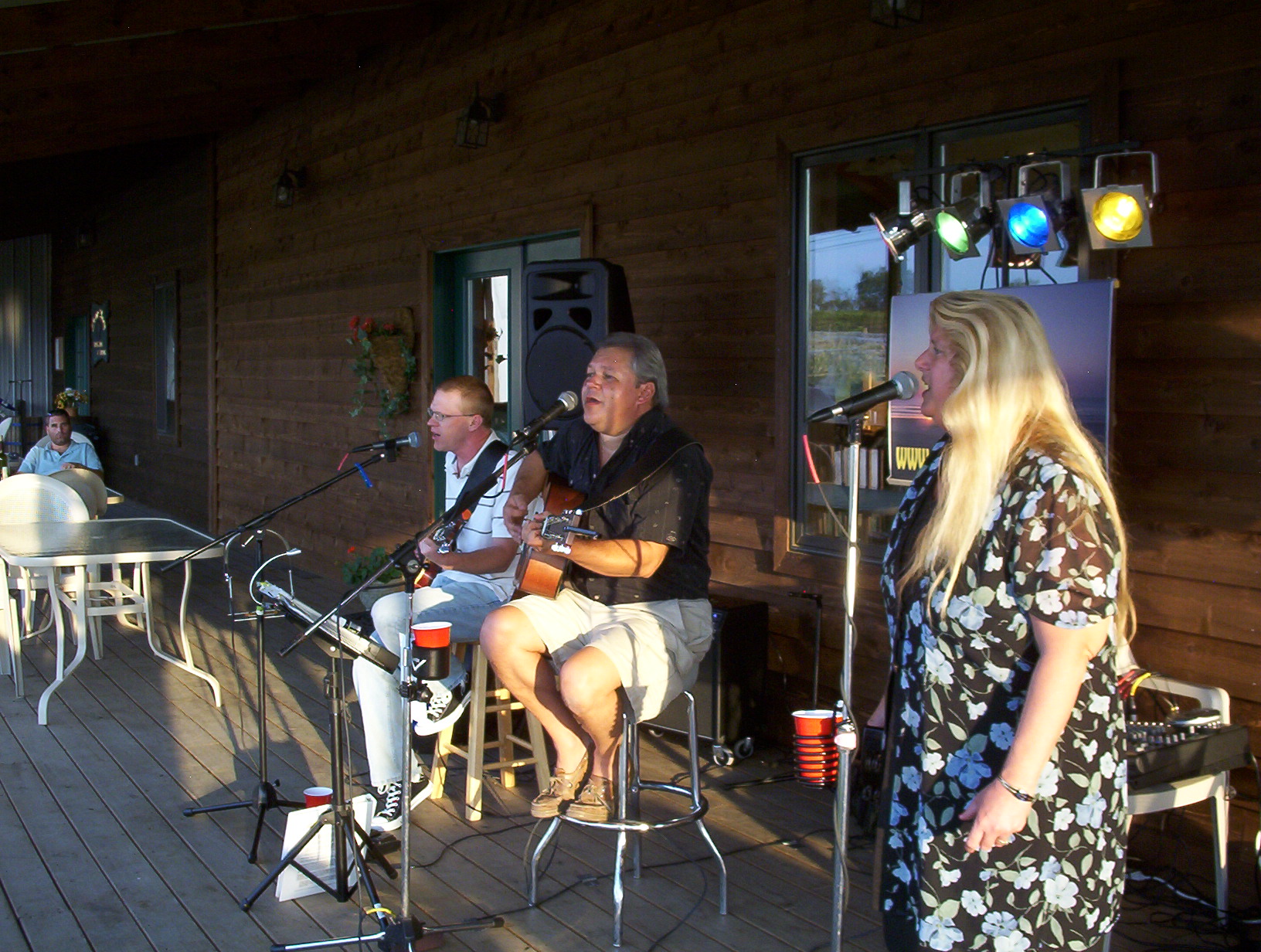 Live at Lover's Leap Winery!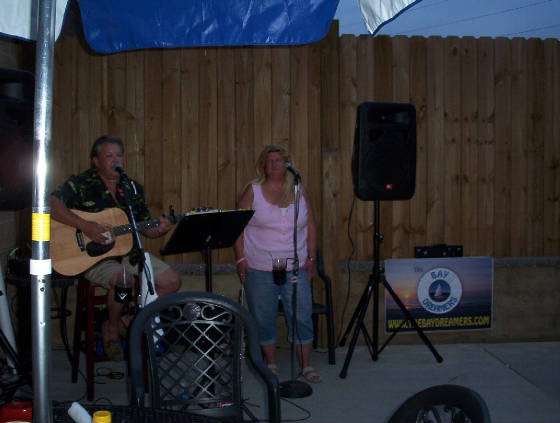 Sweet Potatoes 7-01-09!
"the Bay Dreamers" Hosting Open MIc!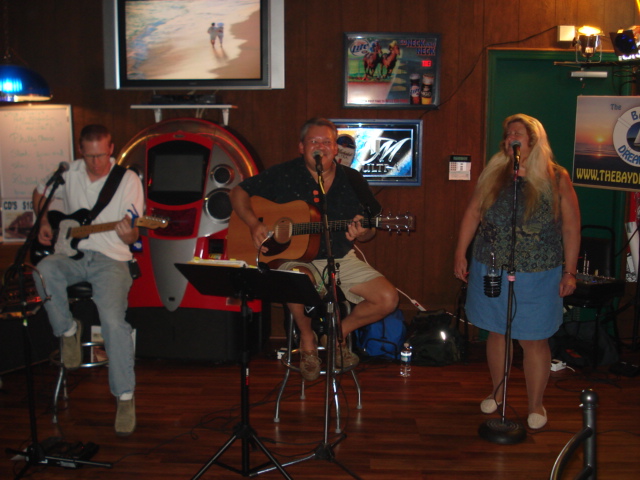 Live at MAC-A-DOO'S!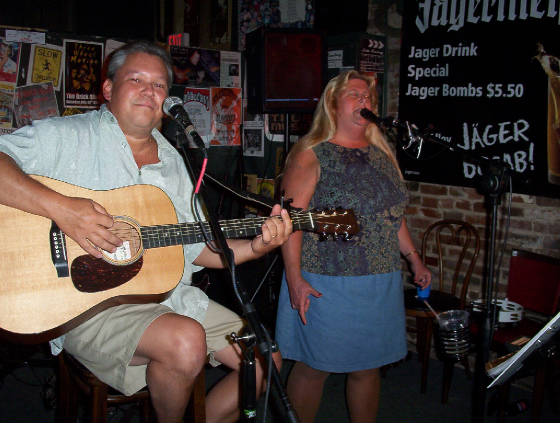 The Brick Alley 2008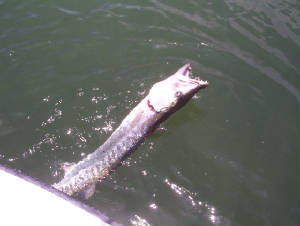 The Florida Keys are a Fisherman's Paradise!
There are numerous outstanding places to fish up and down the Florida Keys! From a private charter on a 60' Sportfishing Boat or alone in the backcountry under a bridge! There is simply NO BETTER PLACE TO FISH.
One of our favorite fishing spots in the Keys is on Sugarloaf Key (see chart below). Under the bridge at Harris Gap is one of the best alternative fishing spots in the Keys if the weather is too bad to go out to the reef! Go at slack tide if possible!
The Barracuda shown in the picture was caught in Tarpon Creek, the Channel leading into the flats of Sugarloaf Sound! (approx. mile marker 20) This area is also known for excellent snapper, bonefish, permit and shark fishing!
Click pic for www.JeffBarnesMusic.com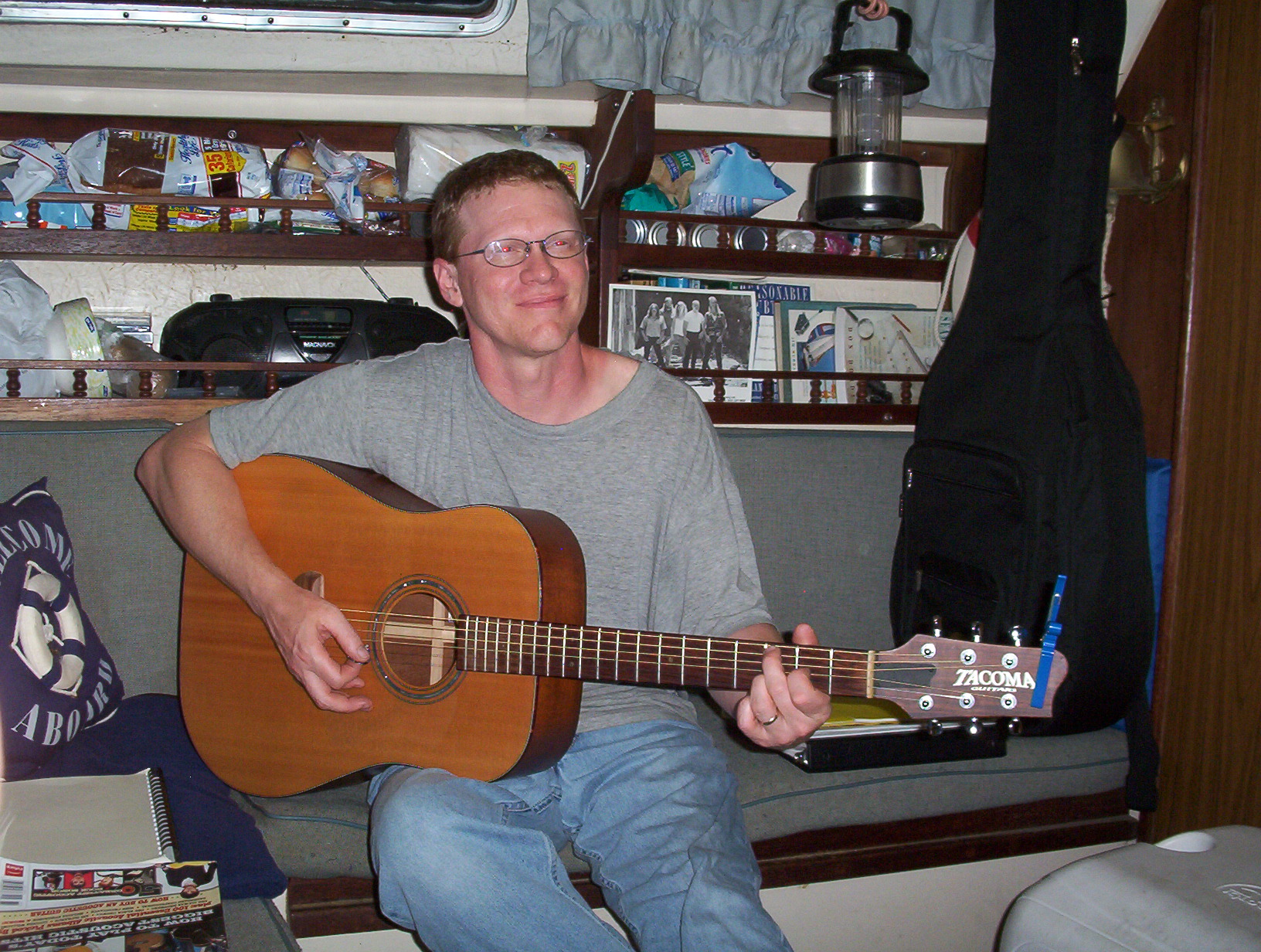 Jeff jamming/fishing on "Bay Dreams"

CHECK OUT THE COOL LINKS BELOW!
"Fifth on the Floor" Official Webpage!
The Kelly Richey Band Official Website!
Live Webcam From the stage at Sloppy Joe's Bar in Key West!
Live Webcam from the Hog's Breath Saloon in Key West!
Live Bull Riding Cam at Cowboy Bill's in Key West!
Live Webcam From The Green Parrot Bar! Live Blues Bands Friday and Saturday!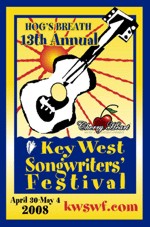 Click for Nashville's Best Songwriters Playing Live!
Click for Live Video Clips of Nashville's Best of the Best Songwriter's at the 2007 Key West Songwriter's Festival at the Hog's Breath Saloon! Listen to the original versions by the songwriter's themselves of Nashville's top hits like "Jesus take the Wheel" and "These are my People"!
2009 KEY WEST SONGWRITER'S FESTIVAL! (Click pic for more info on artist)
KWSWF Tropic Theatre Show 2009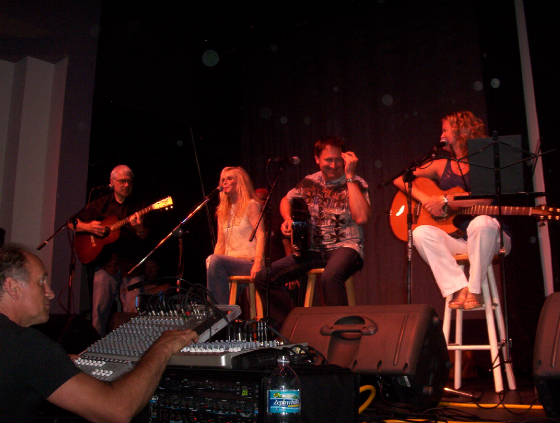 Bruce Isaacson, Billy Panda, Kim Carnes, Tim Nichols, Connie Harrington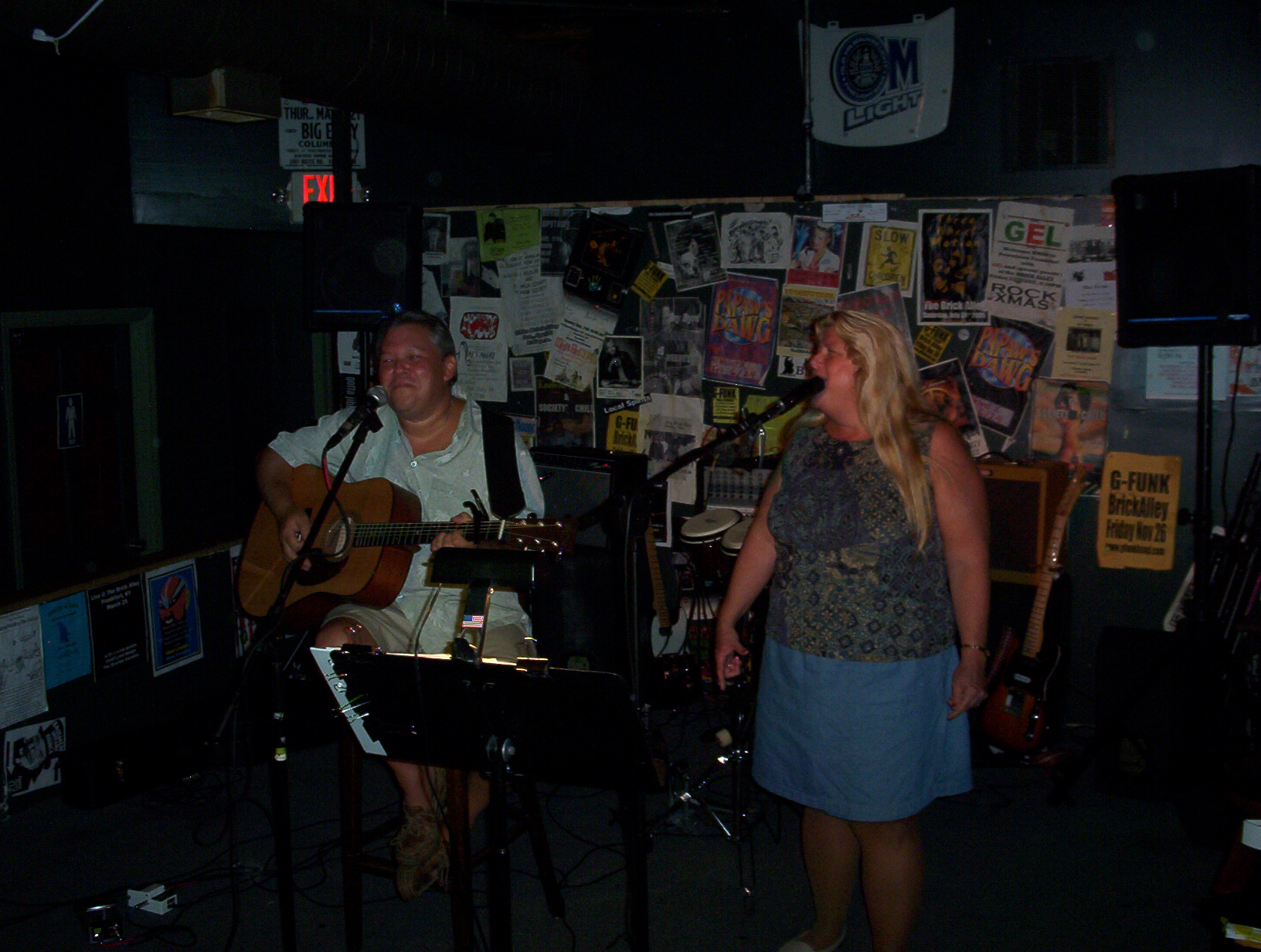 Kim performing "STAY" by Sugarland!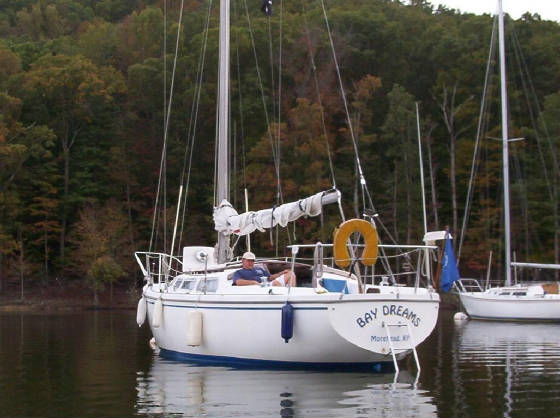 "Bay Dreams" at home on Cave Run Lake!
Sailing...on Cave Run Lake!
When not in Key West or playing music Herb and Kim sail "Bay Dreams" on beautiful Cave Run Lake in the Daniel Boone National Forest. The lake is one of the best sailing destinations in Kentucky. Less than 90 miles from Frankfort the lake is located off of I-64 just outside of Morehead, Kentucky. It's well worth the drive!
"Our Redneck Yacht Club"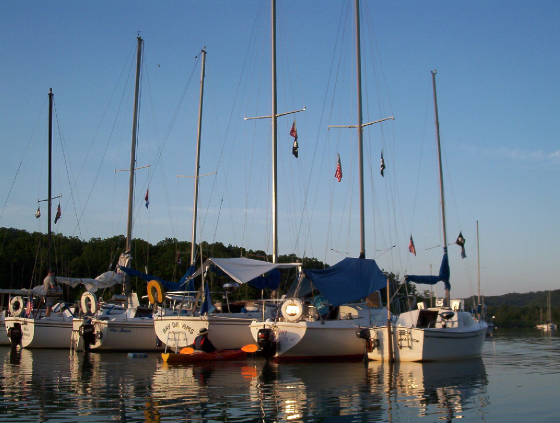 Raft -up on Cave Run Lake!
CLICK HERE to see another lucky soul sailing the Apppledore in April 2009, but with not as much wind...we had 20-25 knots gusting to 28!


For Booking info contact:
502-875-2745